Metallurgical industry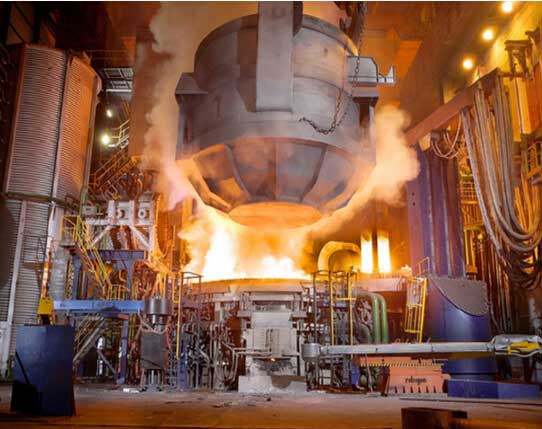 Only best bearings can survive in the worlds harshest working environment. Few industries have harsher working environment than the metallurgical industry does when rolling mills, continuous casting machines, or converter equipment etc., are operating. Bearings must be resistant to heat,heavy duty, water and dust under such working conditions. Our company has been producing bearings of superior quality with high precision and innovative technologies to meet the requirements of harsh environment for many years.
We are more a solution provider than a bearing manufacturer in the metallurgical industry. With the expansion of product models and service industries, we are capable of providing customized solutions. Our products have also been selected as assembly components by rolling mill manufacturers. A rolling mill bearing is somehow the heart of a rolling mill. The working roll bearings, backup roll bearings and thrust bearings produced by our company can maintain the continuous operation of rolling mills for 24 hours without failure.
In addition to rolling mill bearings, we also supply bearing for bearing for continuous casting machines, converter trunnion and auxiliary equipment etc. The continuous caster bearing must resist heat, cooling water and the erosion of dust. We can provide good solutions to the application of continuous casting with our split cylindrical bearings, spherical roller bearings and standard segment bearings. And we can provide our customers with comprehensive solutions through converter trunnion bearings and other bearings for auxiliary equipment, such as temper mills, skin-pass rolling mills, uncoilers, coiling machines, circle shears, as well as conveyors track etc.