Sponsors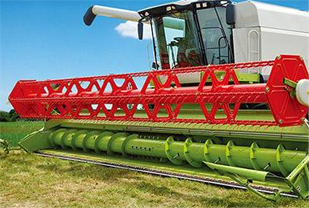 SKF is proud to be one of the event sponsors in the prestigious 2018 Sasol Solar Challenge (SSC).

The eight day solar journey kicks off in Pretoria, Gauteng, on 22 September, finishing in Stellenbosch, Western Cape, on 29 September. This biennial competition draws teams from across the world; participants design and build solar-powered vehicles which they drive across South Africa, competing to cover the most distance during specified hours during the day. The SSC is a platform for testing new technologies and this year will feature some ground-breaking innovations and some never-before-seen technologies.

SKF has over 100 years of experience in a range of industries. Testament to the Swedish group's immense knowledge in the automotive field is the fact that SKF has the longest standing partnership in Formula 1 with the Ferrari team.

Environmental conservation was the motivation behind the company's decision to participate in this year's event. SKF implemented its BeyondZero® strategy with the resolute objective of actively reducing the company's environmental impact through a dual approach: The optimisation of its logistics and manufacturing processes as well as innovation to offer customers new technologies, products and services with enhanced environmental performance characteristics.

The scope of SKF's sponsorship of the SSC will take the form of technical and product advice offered to the participating local and international teams from build-up right through to the finish line. SKF will follow the teams along the 2 500km route, setting up a technical area at each overnight camp site where the bearing and rotating equipment specialist will provide advice on numerous aspects including bearing alignment and specifications.

Growing from a mostly local event with only one professional competitor, this year, the sixth SSC will be the biggest in its ten year history. Approximately fifteen international teams including 2016 Dutch title defenders, Delft University, will join local teams to compete for the trophy.

The South African contingent will be represented by a number of Universities including the North-West University whose solar car team was the first African team to ever cross the finish line at the World Solar Challenge in 2015.